About Us at Better Homes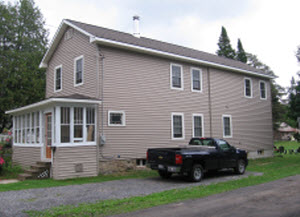 Our goal is to provide home owners with quality workmanship at a fair price. It can sometimes be a difficult process for a homeowner to find someone trustworthy to do construction work. Better Homes wants to make that process easier for the homeowner, so they can focus on getting their home construction project completed.
The owner/operator of Better Homes is Joel Glover. He decided to start Better Homes after building his own home. After working with sub-contractors, he realized there was an opportunity to do something he loves and also help homeowners with their construction projects.
Better Homes was started in 2007.
Our Service Area
We will absolutely travel beyond our 50 mile service area radius if the job is big enough and it makes sense for you and us. Click on the map to see our Google business listing.
If you're a Google Earth user you can click this KMZ file to view a similar map. If that won't open automatically in Google Earth for you then the raw KML .